Spring Break Backpack Project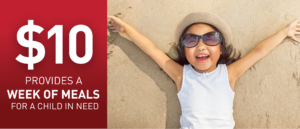 Since 2017, the Junior League of Corpus Christi, Inc. New Member Class has partnered with the Coastal Bend Food Bank and H-E-B to provide over 5,000 backpacks filled with healthy food during Spring Break to students in the Coastal Bend who suffer from food insecurity.
Total Number of children who suffer from food insecurity:
34,750 children in the Coastal Bend
20,320 children in Corpus Christi
Donations help buy food for a child in need in the Coastal Bend. Any amount makes a difference!
$10 will provide 1 week of food for a child during spring break.
Hunger is a reality in our community and because of the pandemic, the need for food assistance has increased. Currently, 22.7% of students in elementary school in Corpus Christi are at or below the poverty line.
When we help feed our communities, we feed more than hunger. We're feeding someone's hopes, dreams, opportunities, and possibilities.
Please join us in supporting our community through sponsoring a backpack for a child during spring break.
Click here for more information about the Coastal Bend Food Bank.
This project would not be possible without the support of our sponsors!
We'd like to give a big thank you to our following corporate sponsors.
TITLE SPONSORS: